Fatourechiani Architecture Studio
Majid and hamid fatourechiani established and built up fatourechiani's design studio in year 2000. The field of activity is focoused on architecture,furniture design, interior design &planning. Majid fatourechiani born in 1973 and hamid in 1979. Majid primarily studies civil engineering and then along with hamid graduated from college of arts and architecture in field of industrial Design in 2003. They simulataneously instituted their bureau and begun their professional activity.
During these years more than 70 projects were designed, elaborated and constructed. The fatourechiani studio earned prices and awards such as "architect 96" designing single residential structural units, price of art& architecture for interior design regarding Goldiran project in 2010, and the award of interior architecture for two project of Tabarestan in 2007.
The fatourechiani's designe studio has a pragmatic and efficient approach ans at the same time impulses a daring and innovative look and style which is beyond the common frameworks regarding the manner of design, planning and construction.
Fatourechiani Architecture Studio was founded by Hamid and Majid Fatourechini in January 2000 concentrating on architecture, interior and furniture design the studio's approach to design is to create a harmonious space with a creative manner which is in conjunction with Iranian architectural principles.

In our opinion, the client is as much a part of the design team as is the studio 's creative minds, in this respect we seek to adapt and synthesize the client's ideas and demands with today's global standards in order to create an innovative and sustainable design approach. In order to keep our edge, we regularly participate in architectural competitions and contribute to relevant publications.
We have received numerous awards and honors for our work, such as the:

- Awarded by ghoba building of Tehran in 2008
Published in « honar-E memari » issue No,20
Published in « architecture & construction » issue No,17

- Awarded by tabarestan office of Tehran in 2007
Published in « architecture & construction » issue No,17

- Appreciated by goldiran building of Tehran in 2011
Published in « honar-E memari » issue No,19
Our services
We provide professional consulting on different architectural field of works.

Architecture and construction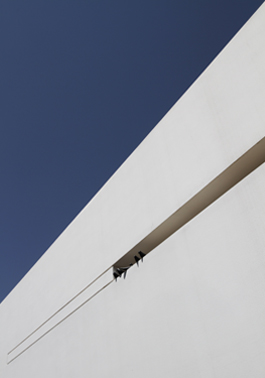 Download Portfolio & CV
Fatourechiani architecture office provided a PDF file about its whole projects.
Please download the file.
Contact details has been attached to the file, too.
Gallery of other projects
Address
No.05, 5th Golha, Ettehad street, Imam Khomeini boulevard, Lavasan, Iran
Postal code: 3341611111
Email us
This email address is being protected from spambots. You need JavaScript enabled to view it.


Tel
+98 (0)21 - 26567918
+98 (0)21 - 26567920

Fatourechiani Architecture Studio, Interior design, Interior architecture, Iranian modern architecture, Design building, building materials, Architecture, civil engineering, world architecture news, contemporary architecture, Architecture from Iran, Architour to Iran, Iran