Farazin Office Furniture
Farazin Office Furniture | مبلمان اداری فرآذین
English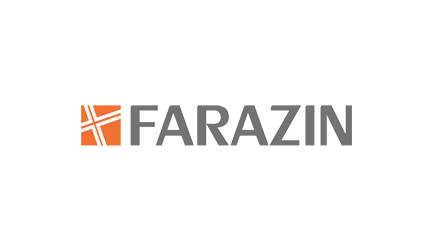 Farazin design, manufacturer and install an extensive range of precision made high quality office furniture and partitions that offer a wide choice of designs. The company was established in 1992 with the field of interior design and after many years of experience, started to study and design the office partition system in 2005, and continues to develop with its innovative and exclusive design until today.
All products of Farazin has many unique capabilities such as beauty, stability, prefabricated components, installation is easy and all systems are de-mountable, fully interchangeable and come with a full range of accessories. We have also ensured that all systems meet the highest standards of technical specifications, particularly in terms of design and materials.
Creating exquisite work environment with a touch of class and originality is our expertise. Today, Farazin furniture and partition systems are used and installed in a variety of office projects. This success is attributed to the basic design simplicity and flexibility that Farazin products offer to architects, professionals and of course the ultimate beneficiaries the users.
Sales office: Farazin building, Qaem Maqam-e-Farahani Ave, Tehran, Iran
Phone: (+98) 21 88733271
Head office & Factory: Hall 15, Improvement of Iran wood industry industrial town, Ahmadabad Mostofi, Iran
Phone: (+98) 21 41583000
Website: www.farazin.co.ir
Instagram Account: @farazin.co.ir
Products
Our Projects
 
Visit More Projects  [→]