Art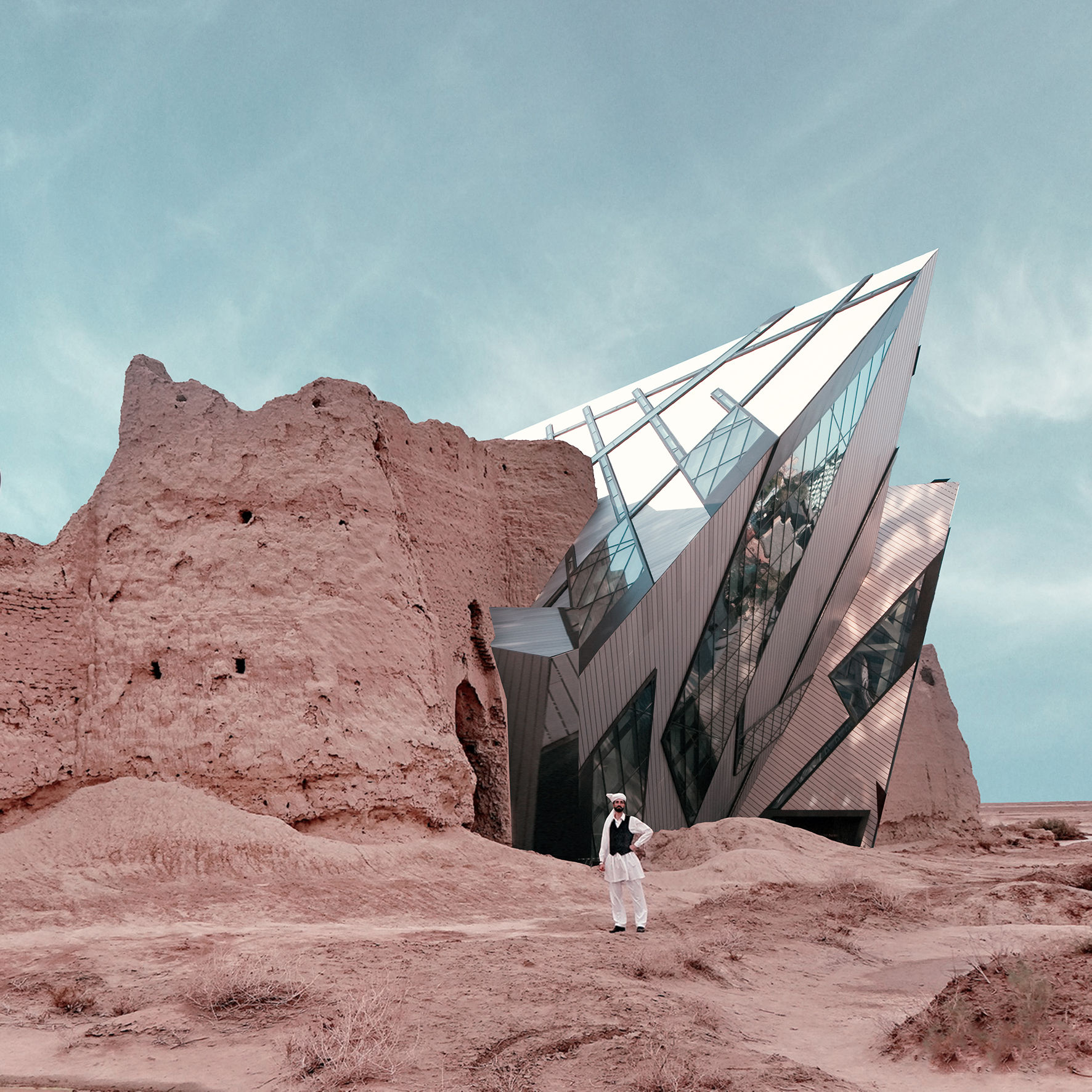 موضوع: رترو فوتوریسم (بازگشت به آینده)
مجموعه ی سوم: تجسم افزونه های معاصر در سایت های باستانی ایران
معمار و هنرمند: محمدحسن فروزان فر
روز به روز بقایای معماری باستانی ایران رو به زوال رفته و به تدریج در حال تخریب است. از طرفی این سایت های تاریخی ارزشمند با رویکردهای قدیمی حفاظت، مرمت و احیا شده و هیچ گاه نگاهی انتقادی به این میراث مهم نداشته ایم. در این پروژه افزونه های معماری معاصر جهان که در تکمیل یا گسترش بناهای تاریخی و مهم اروپا ساخته شده اند و از قضا متعلق به معماران صاحب نام نیز هست با سایت های تاریخی ایران در سیستان، شیراز و ... ترکیب شده تا الهام بخش نگاهی نو به معماری باستانی ایران باشد.
Retro futurism
(Expanding Iranian Ancient Architecture)
Architect and Artist: Mohammad Hassan Forouzanfar
The remnants of Iranian ancient architecture are getting worse and worse. Consideration, restoration, and restoration of these valuable monuments that are part of the World Heritage Site are slowly taking place. In this project, I have tried to critically extend Iranian ancient architecture with the additions of great architects such as Zaha Hadid, Daniel Libeskind, Norman Foster and ... to present a new definition of restoration. We increasingly need a critical and avant-garde look at modern Iranian architectural artifacts. Selected works relate to pre-Islamic royal palaces and castles in Fars, Sistan, and Baluchistan, Khuzestan and Kashan provinces. The additions of contemporary Western architecture offer a contradictory mix that links Iran's past to the future and present of the West.